A Salty DAF Ortsgruppe Level Unit Flag For Düren
This salty DAF flag (DAF Einheit Flaggen) is from Düren- Welt 1? Since Düren was completely destroyed at the end of the war its a miracle this flag even survived in any condition. This DAF Orts flag was part of a group a 183rd Field Artillery officer brought home from the war. I will provide the vets name to the buyer of this flag.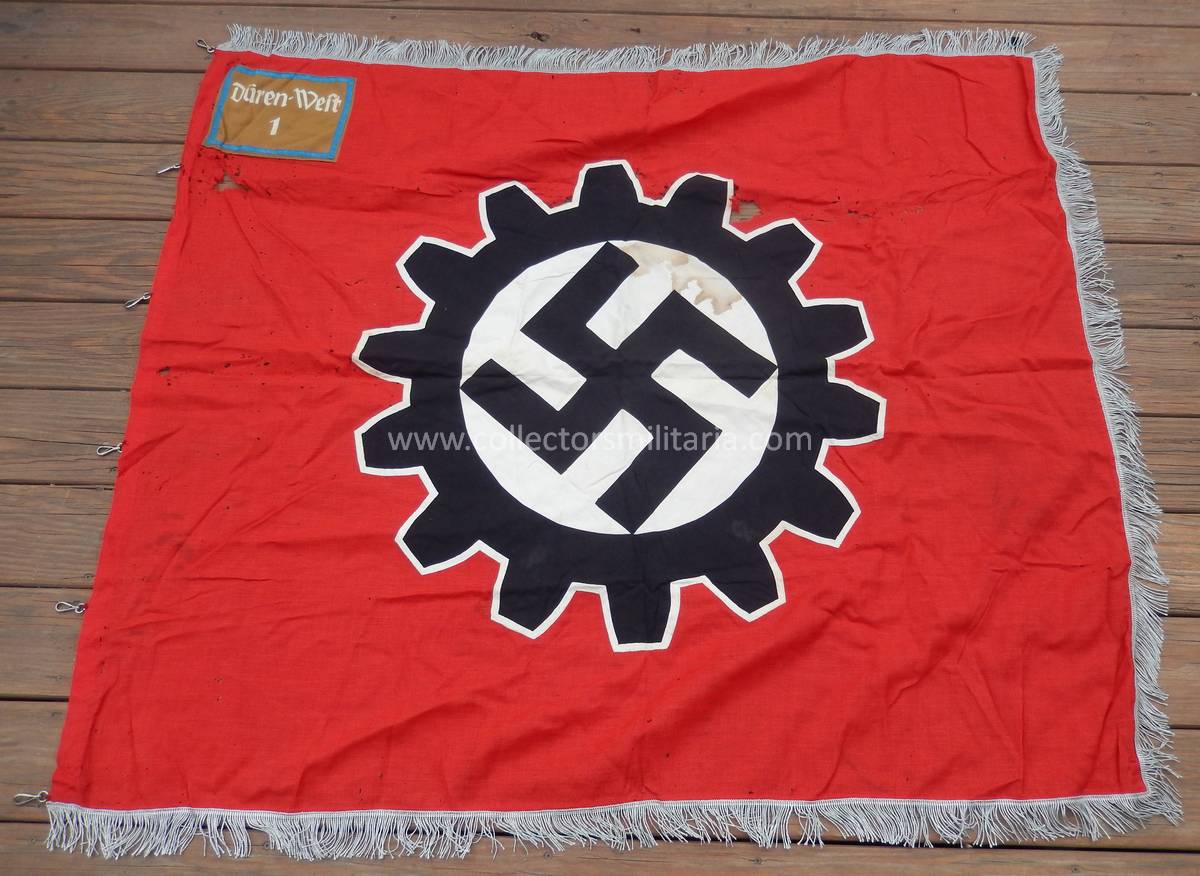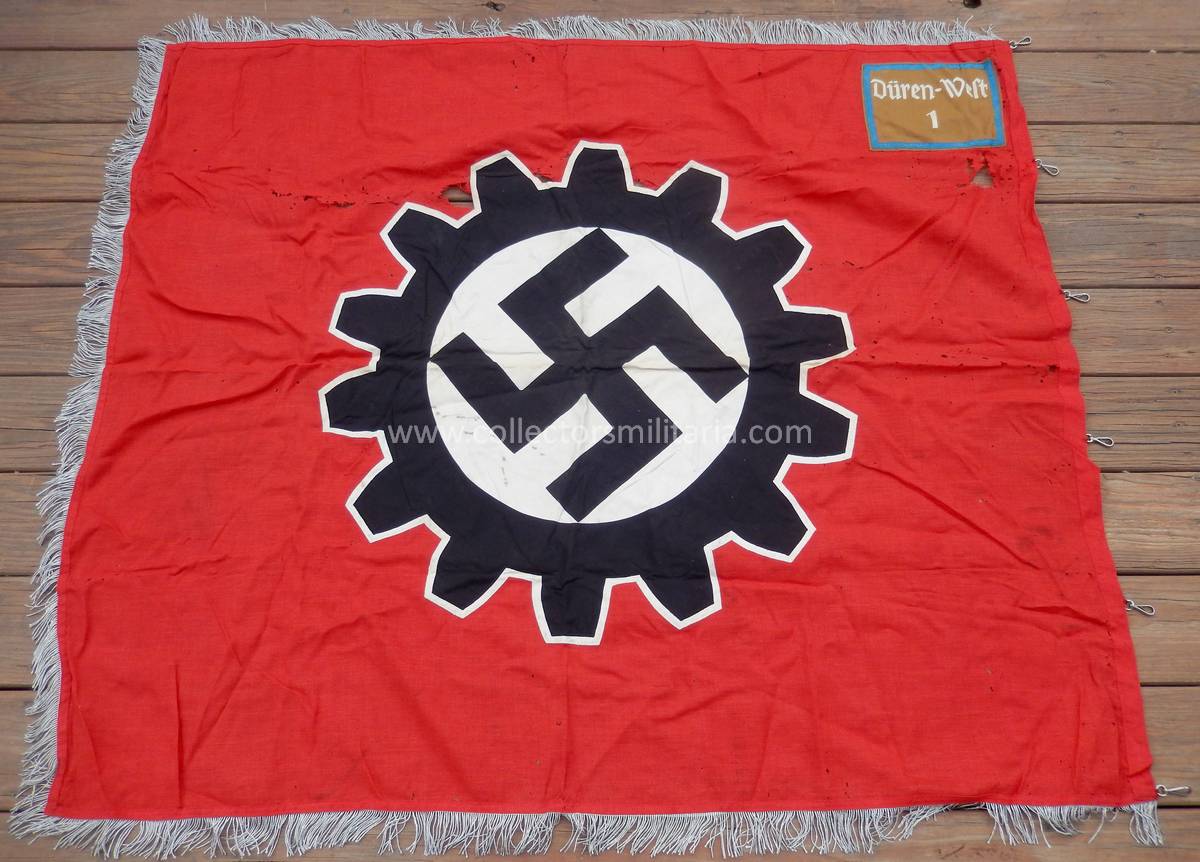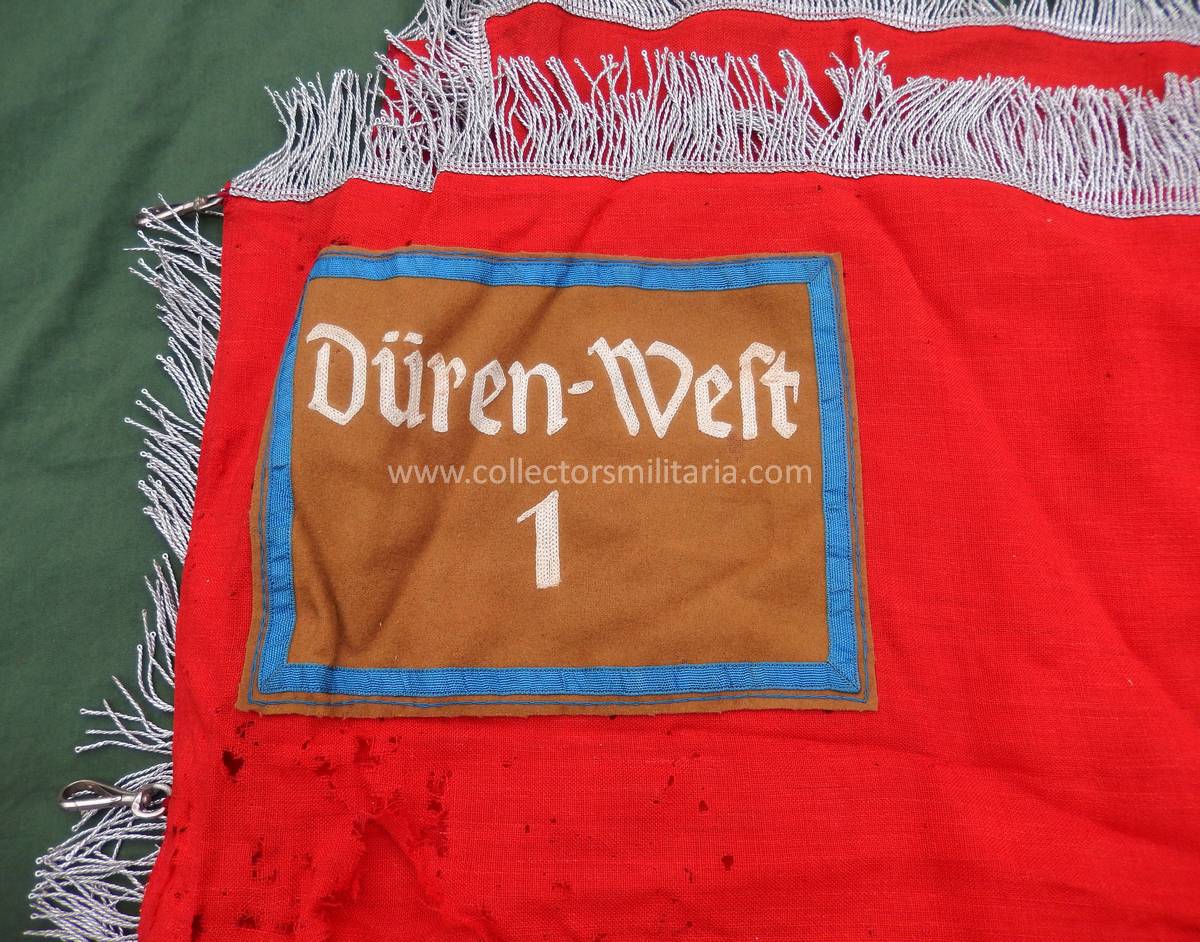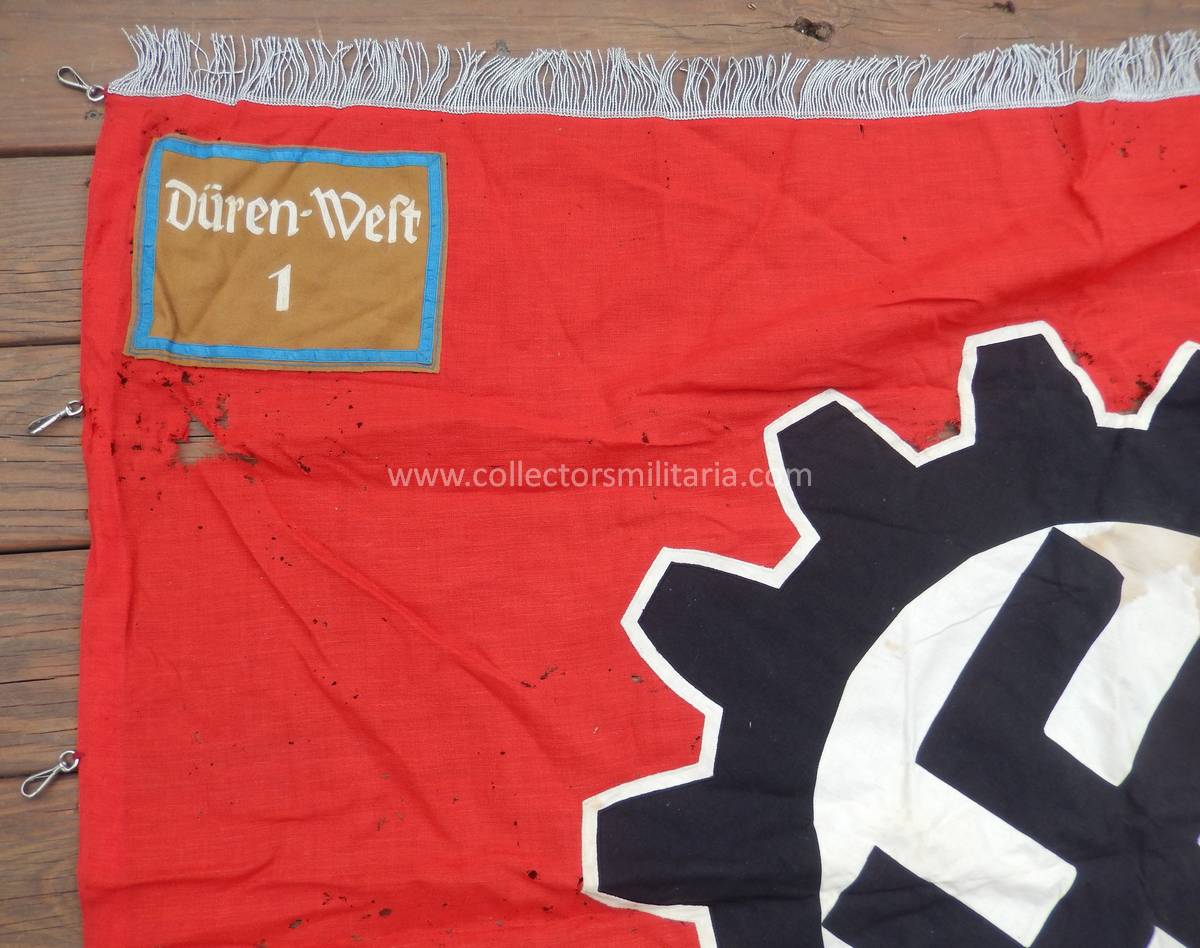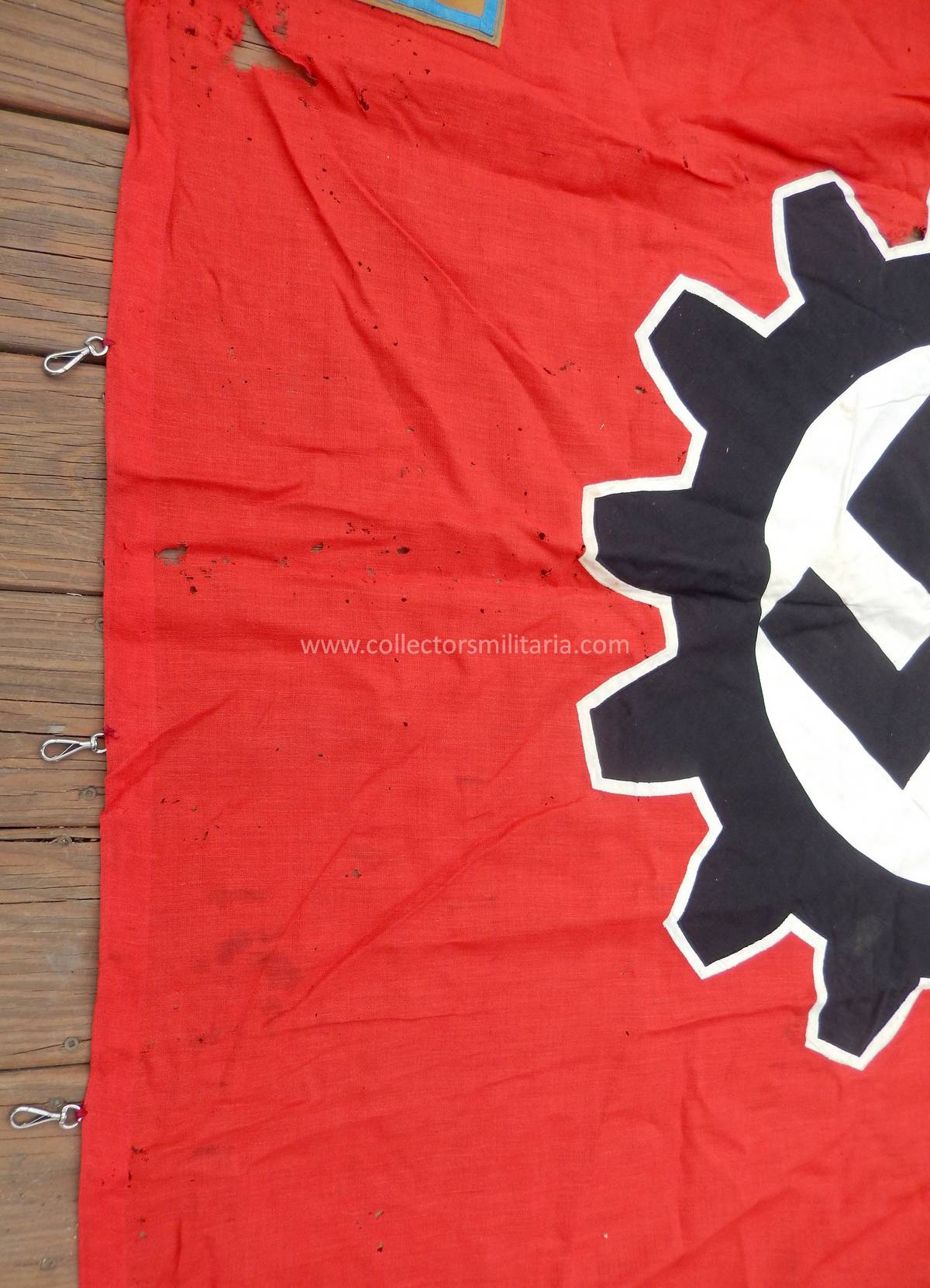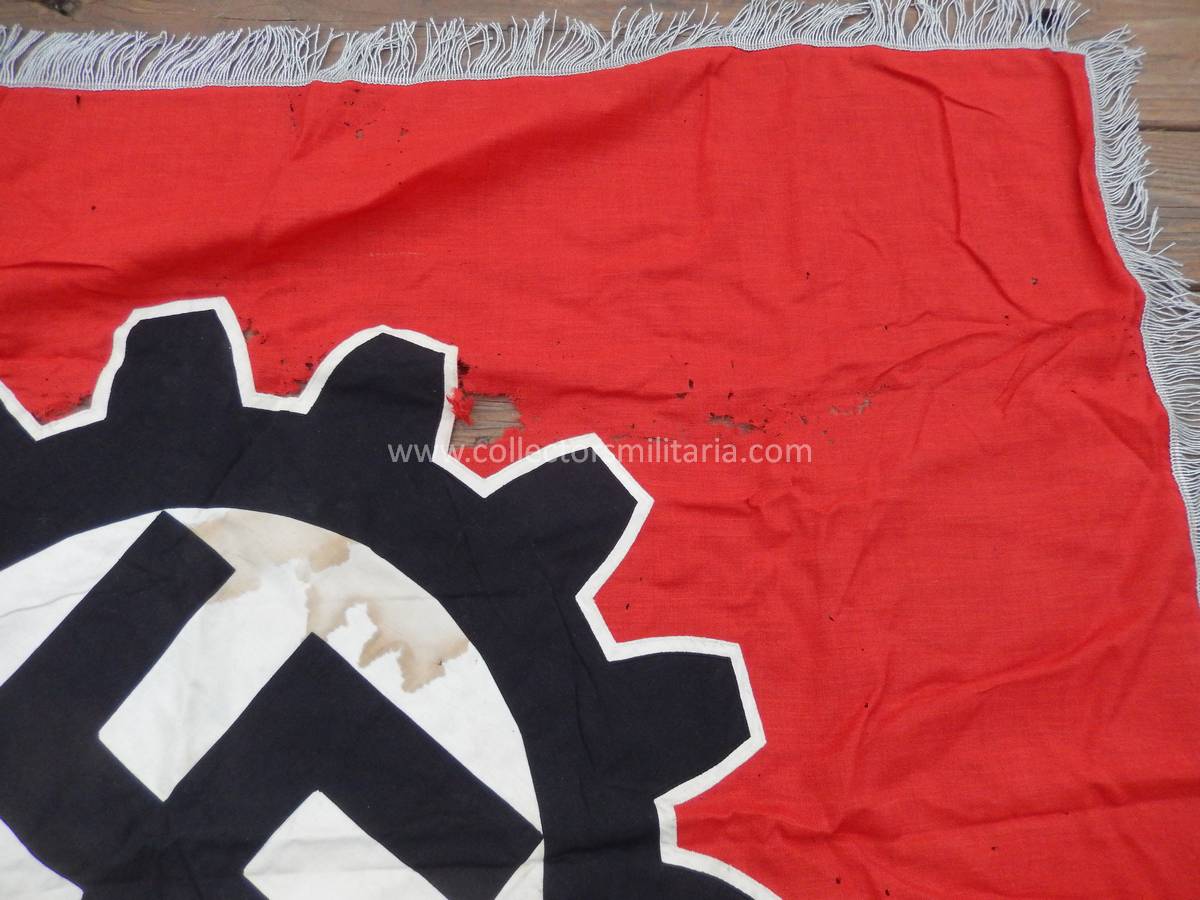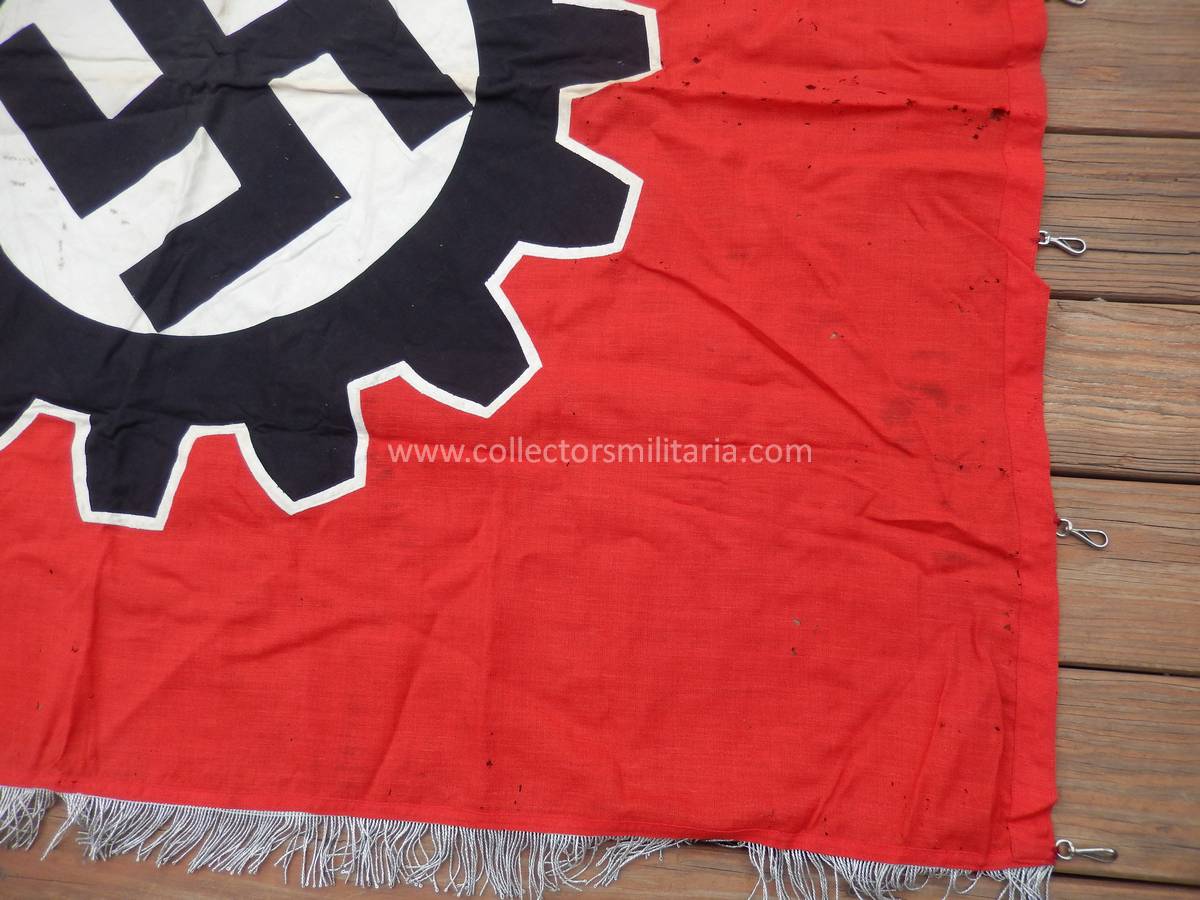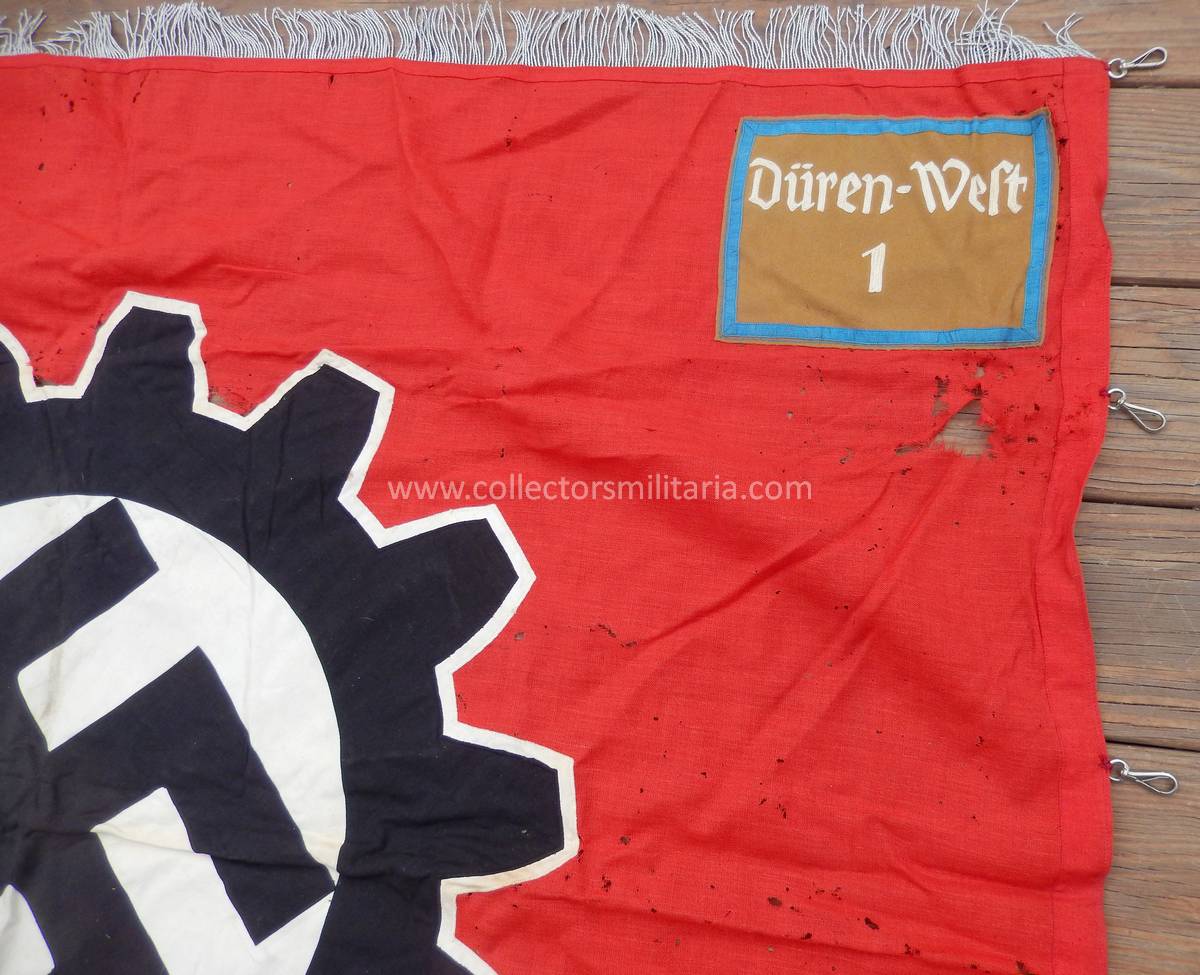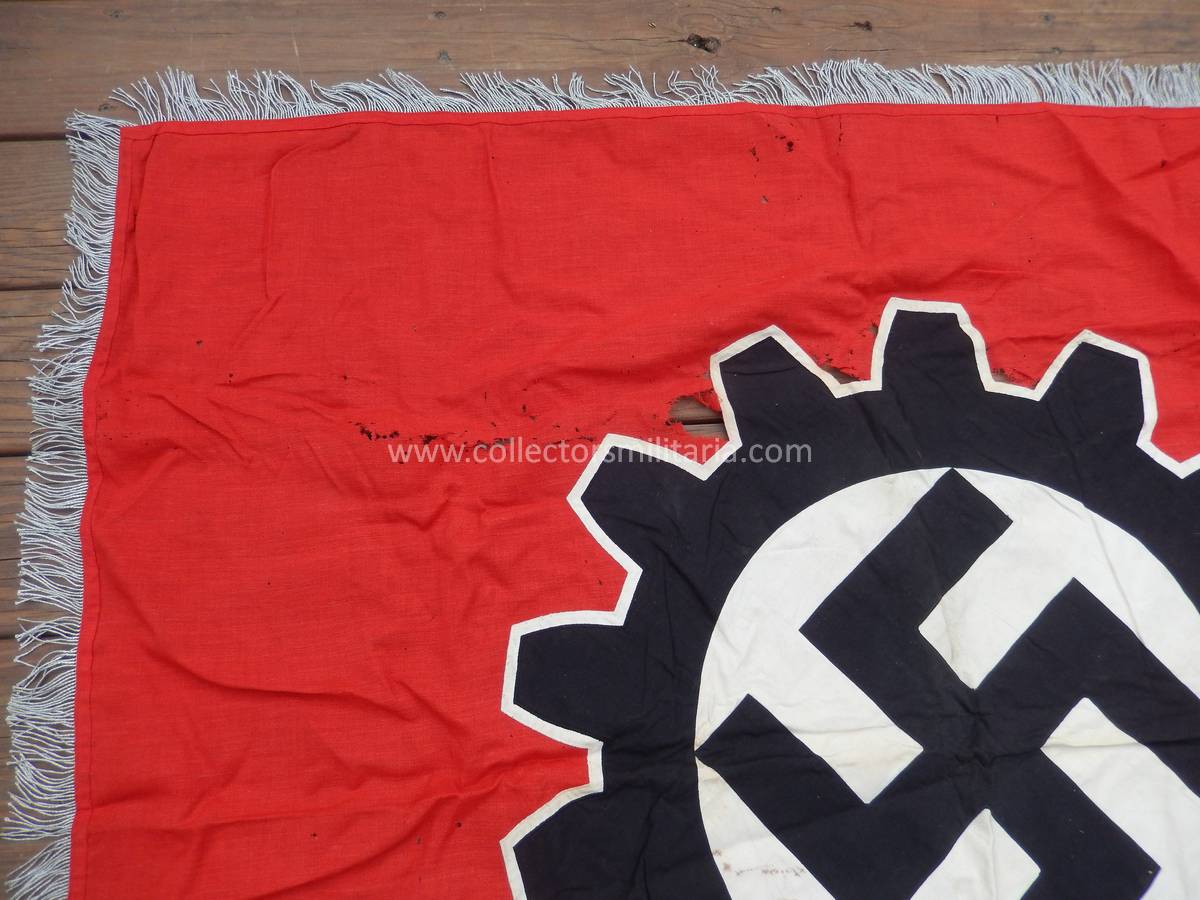 Here is the Vet's grouping this buckle came with!