A Very Nice Original Allgemeine SS Brocade Belt & Buckle
These Allgemeine SS bullion brocade belt and buckle sets are not seen very often in this condition. The brocade belt is in excellent un-faded condition front and back. The belt has one spot on the side were the stiffener is miss shaped from improper storage. There are 2 or 3 stitches that have also come loose in that spot. There is also one small stain in the brocade about half the size of a dime. See the pics as this is not really a display issue at all.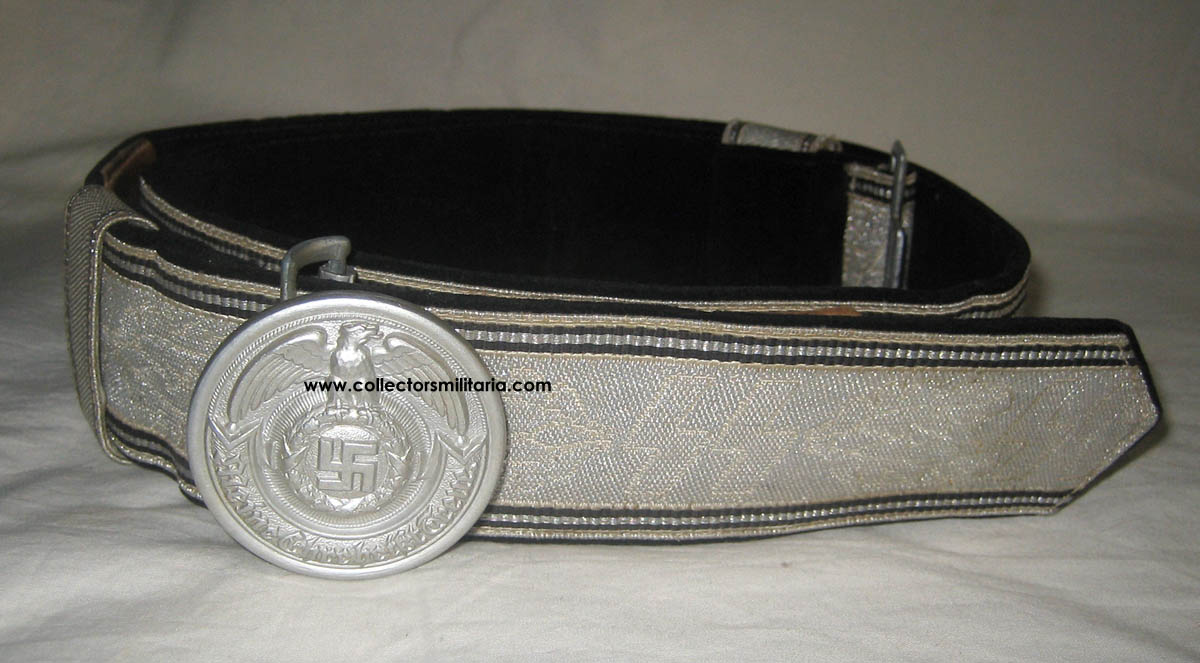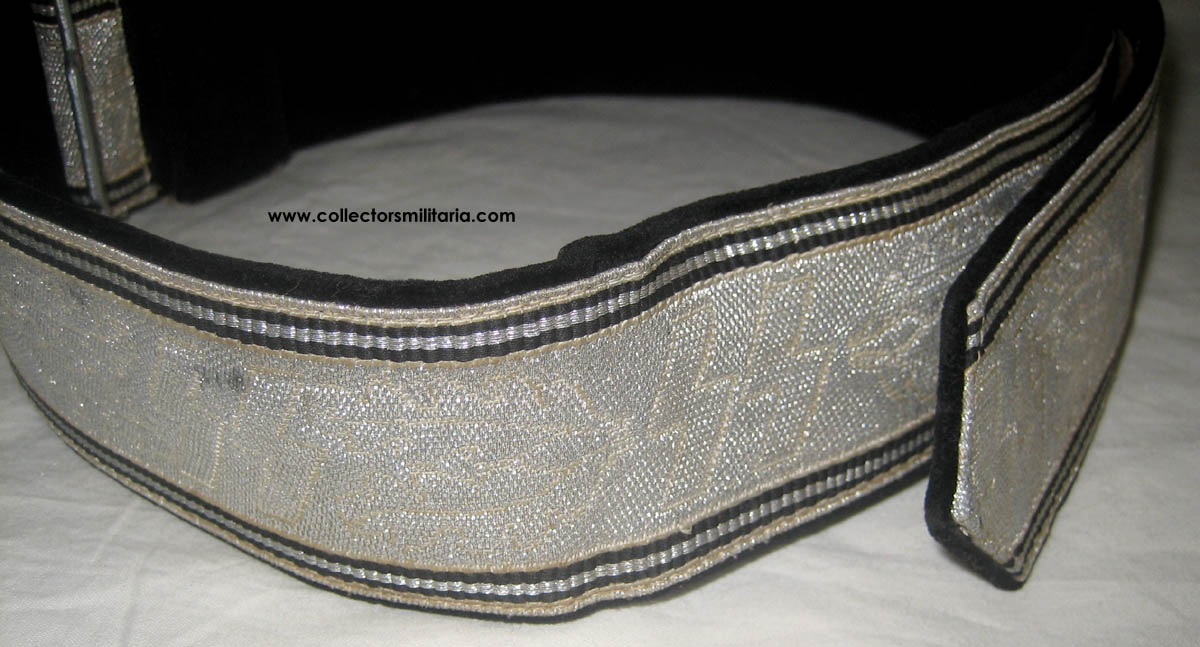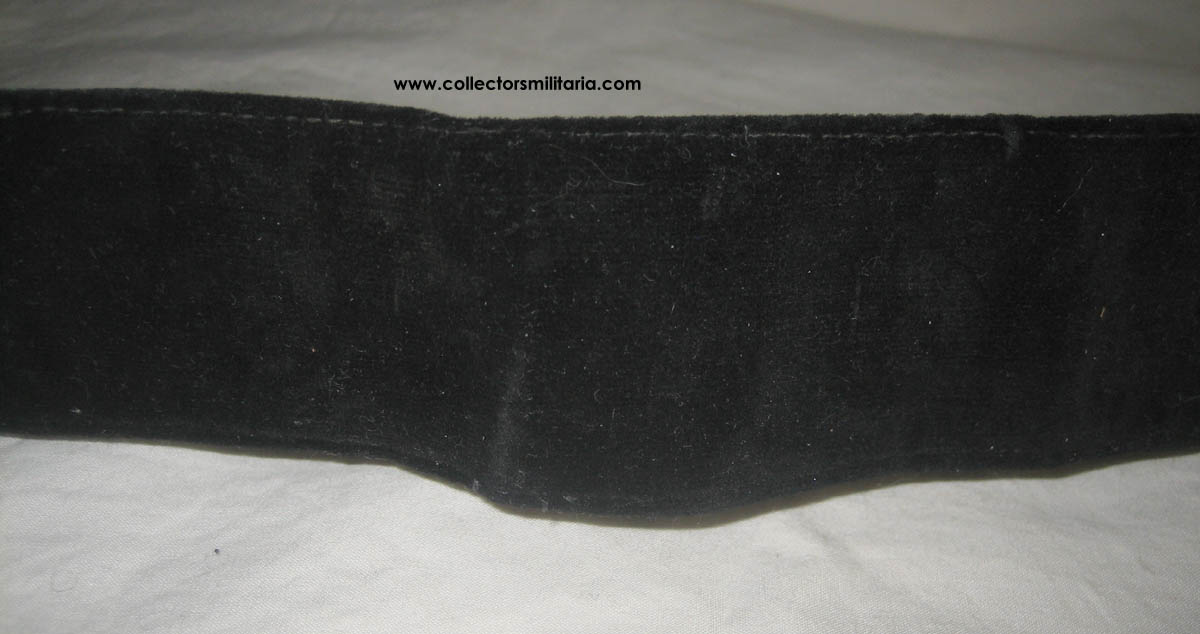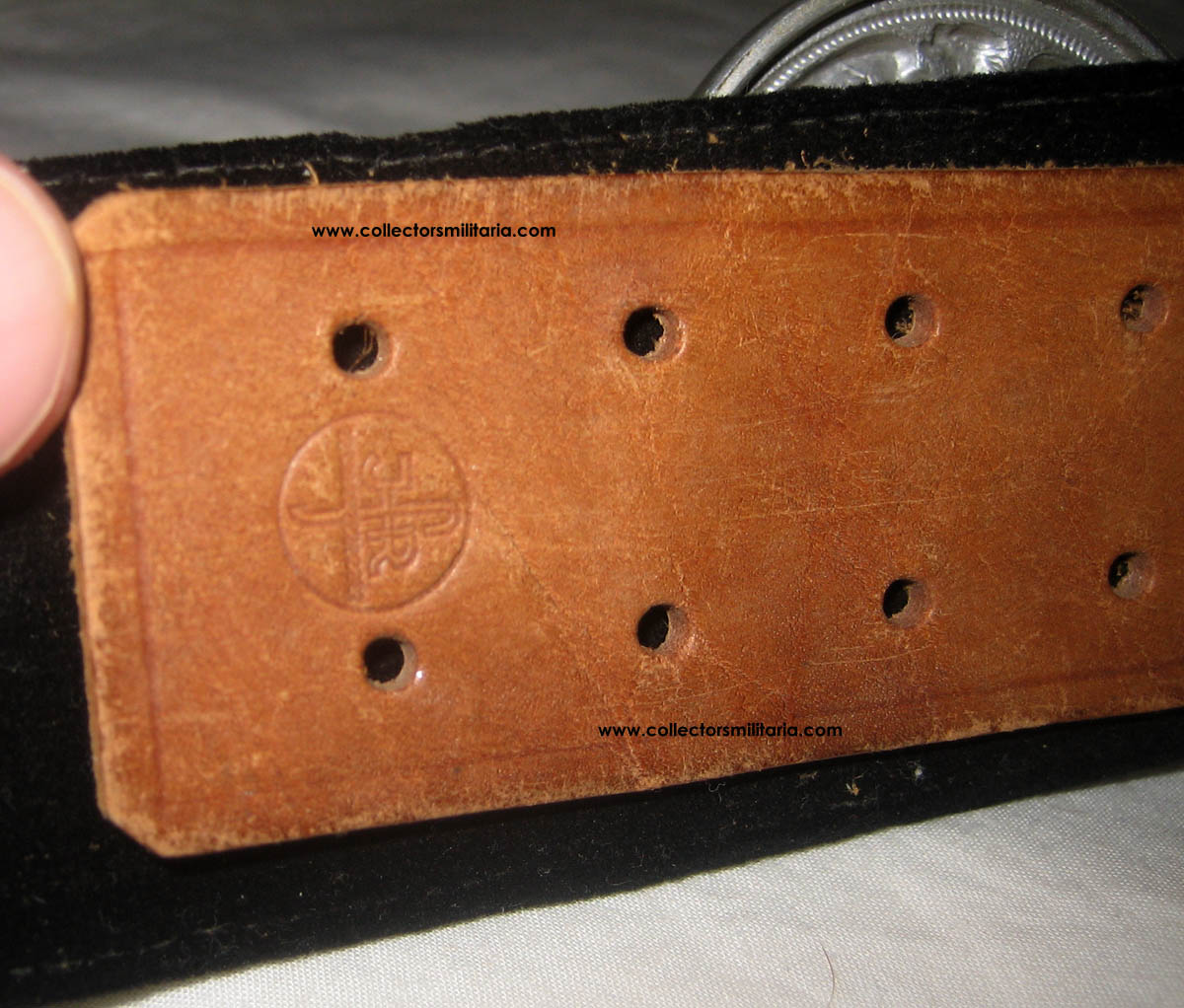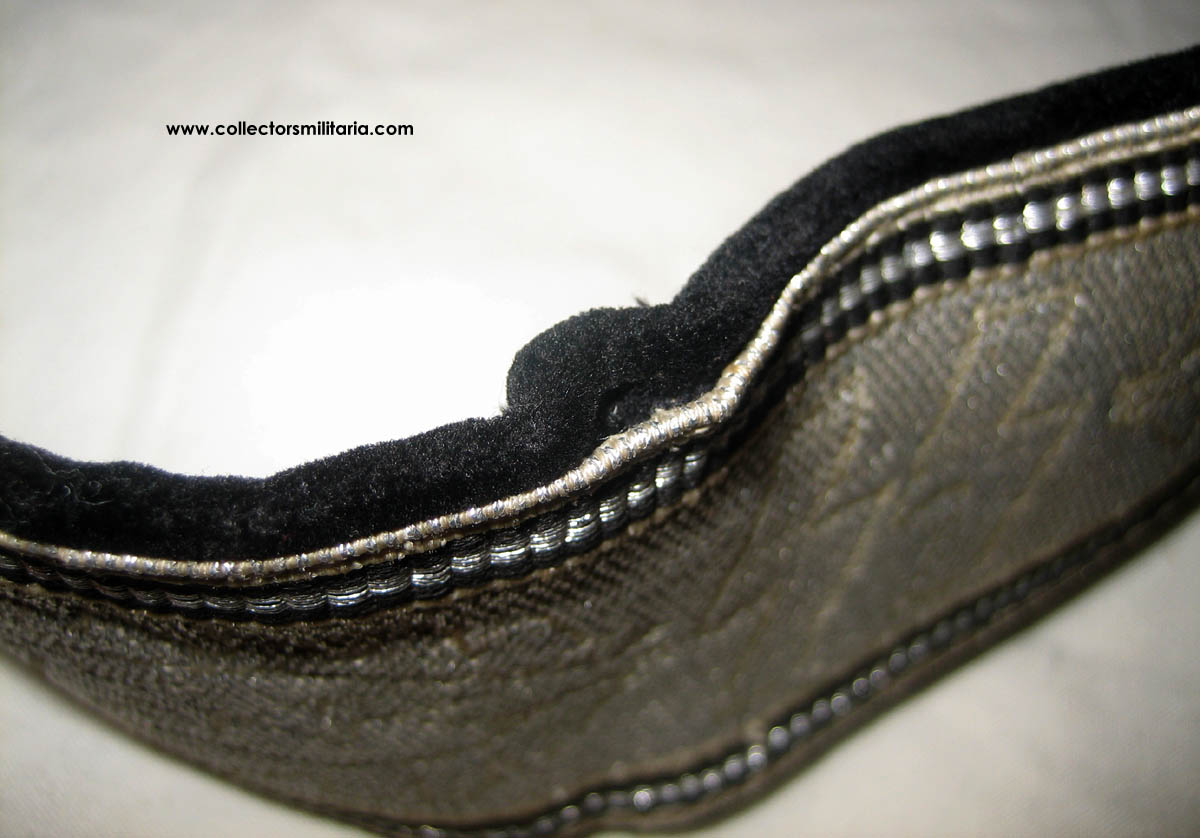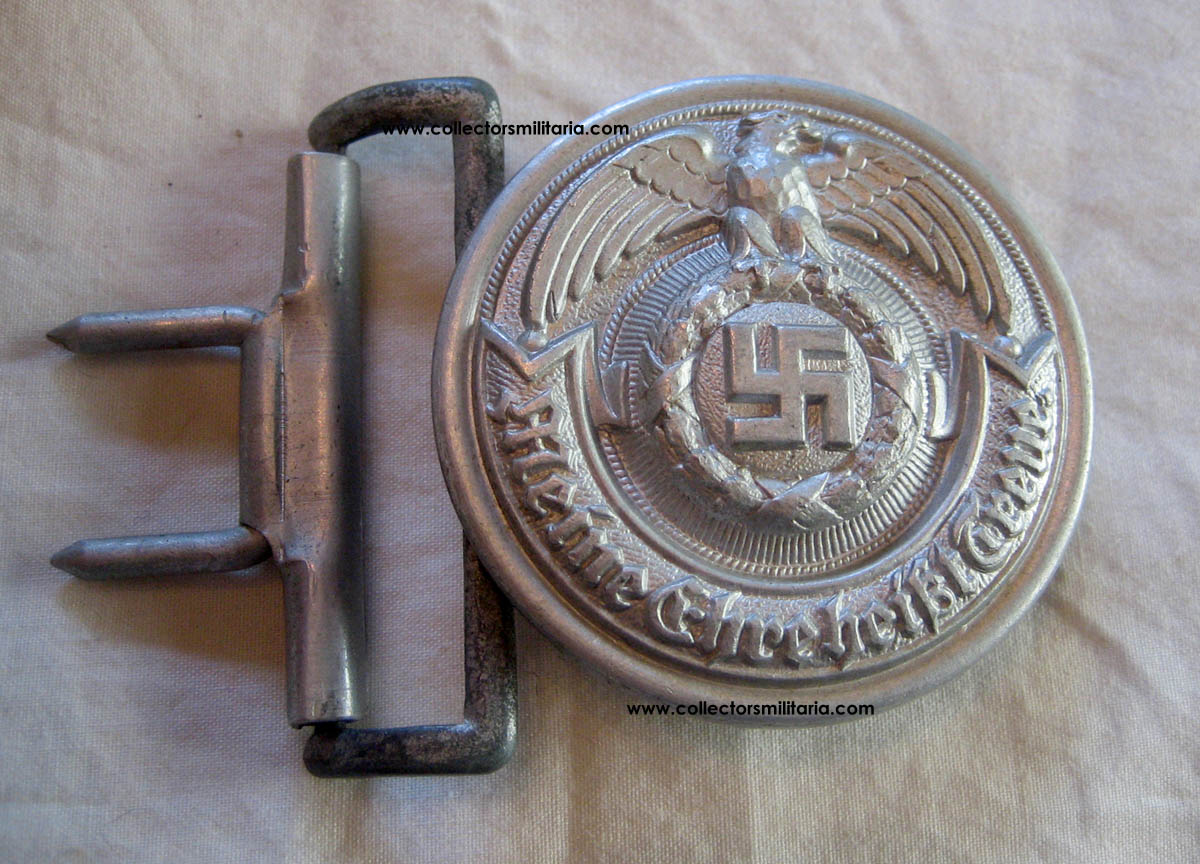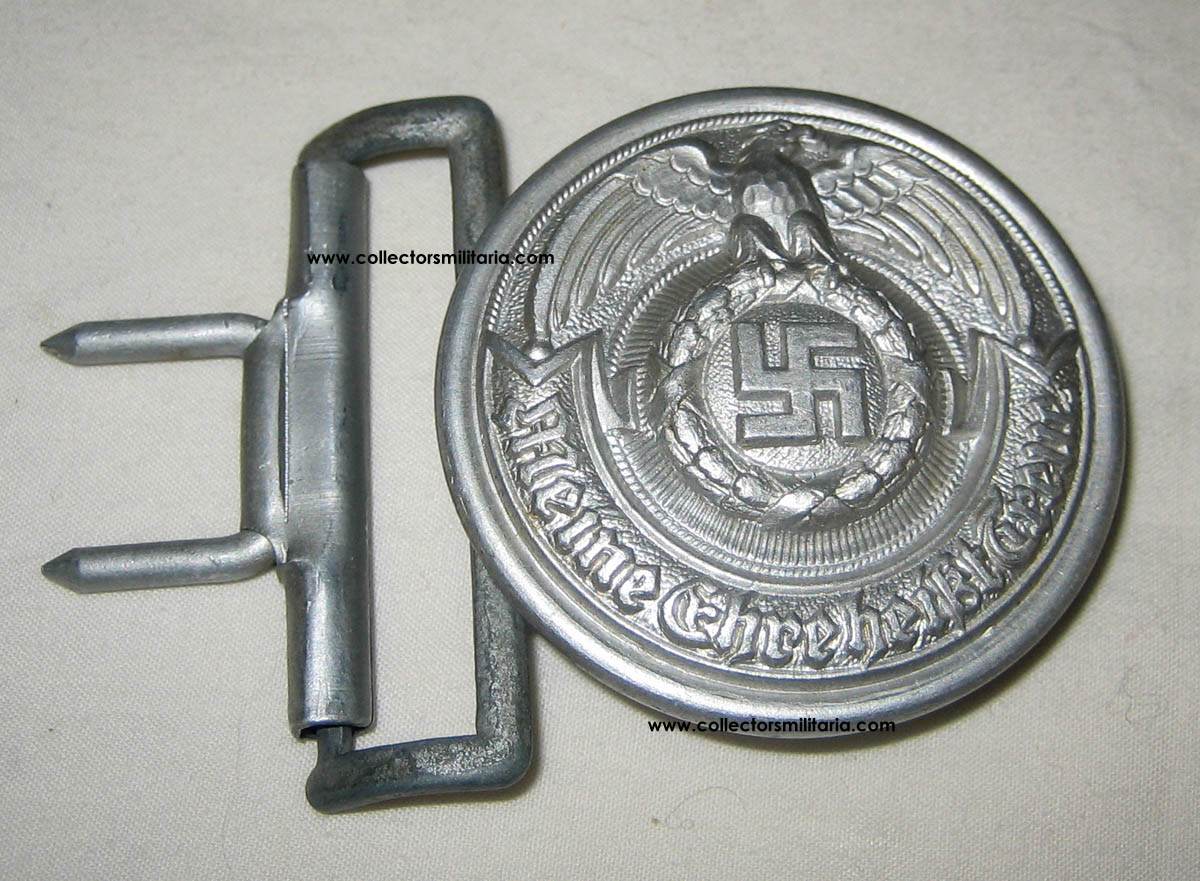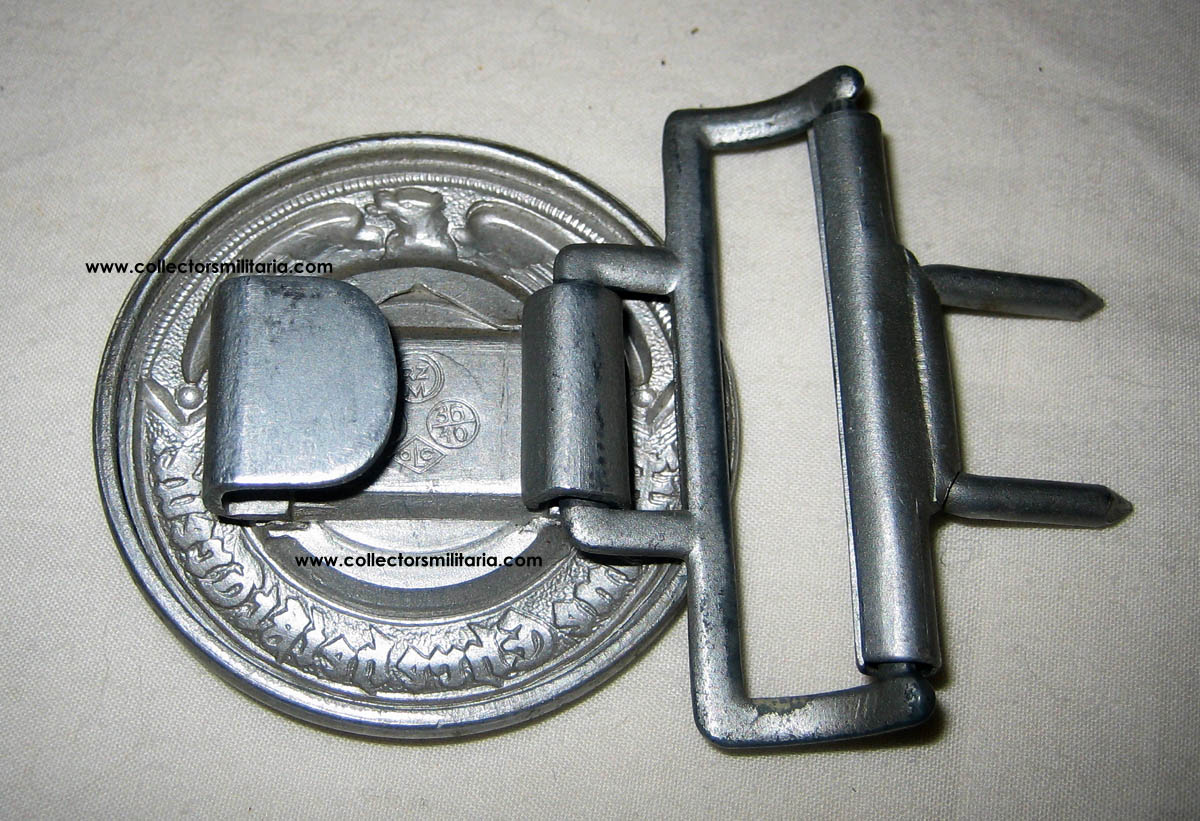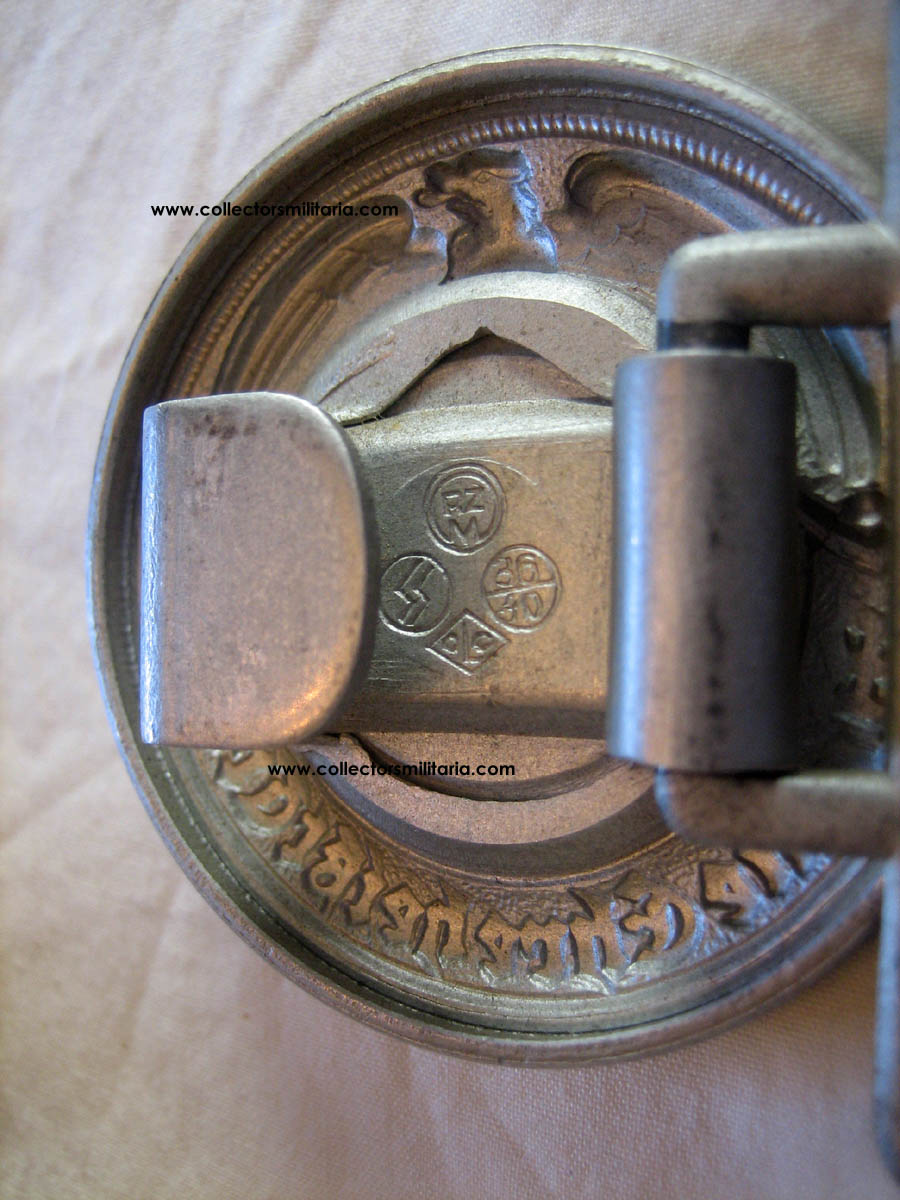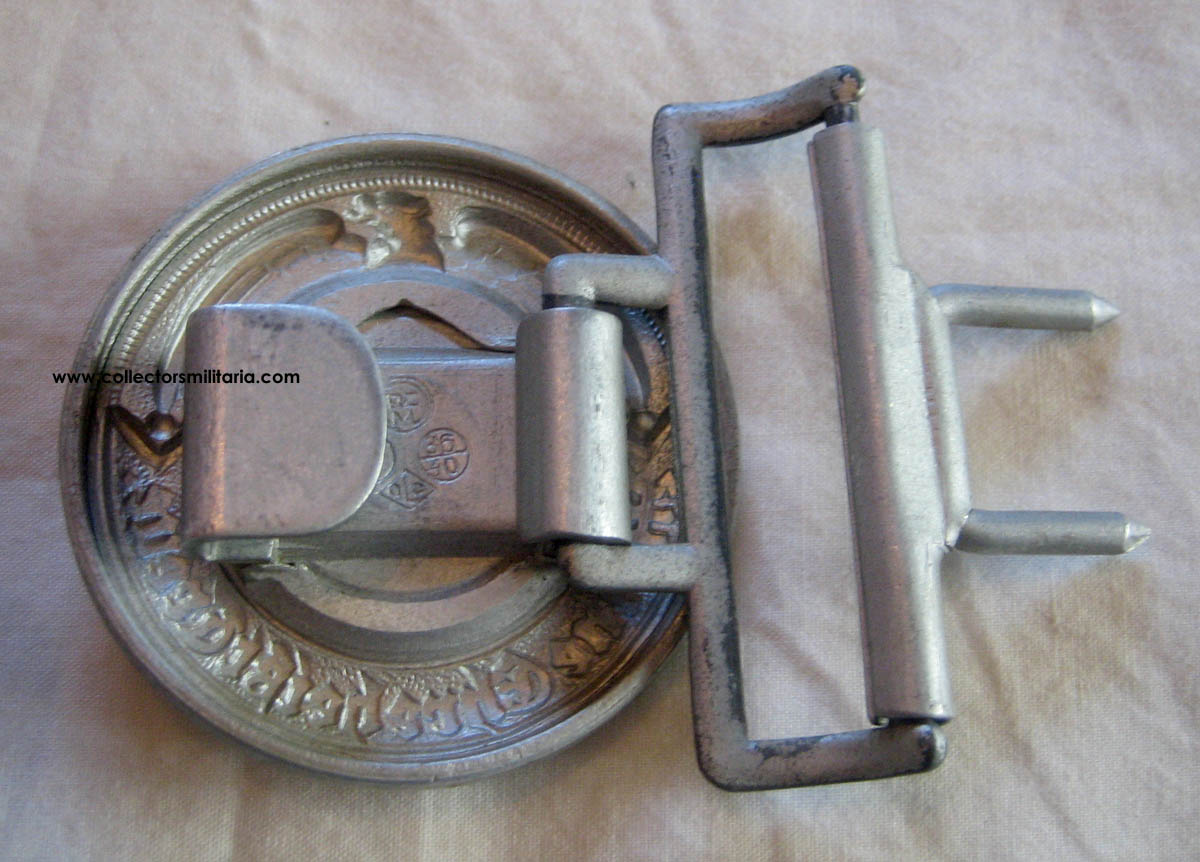 Парадный ремень офицера СС выпуска конца 1930-х - начала 1940-х годов. На черной суконной основе, общая длина 100 см. Пряжка алюминиевая, с клеймом RZM 36/38 SS OLC. Очень хорошее состояние.

Оригинал.