A Nice SSVT M34 Totenkopf Hat Button
This is a very nice SS VT skull button in OD green. This cap skull button is marked on the back SS RZM 1194/39.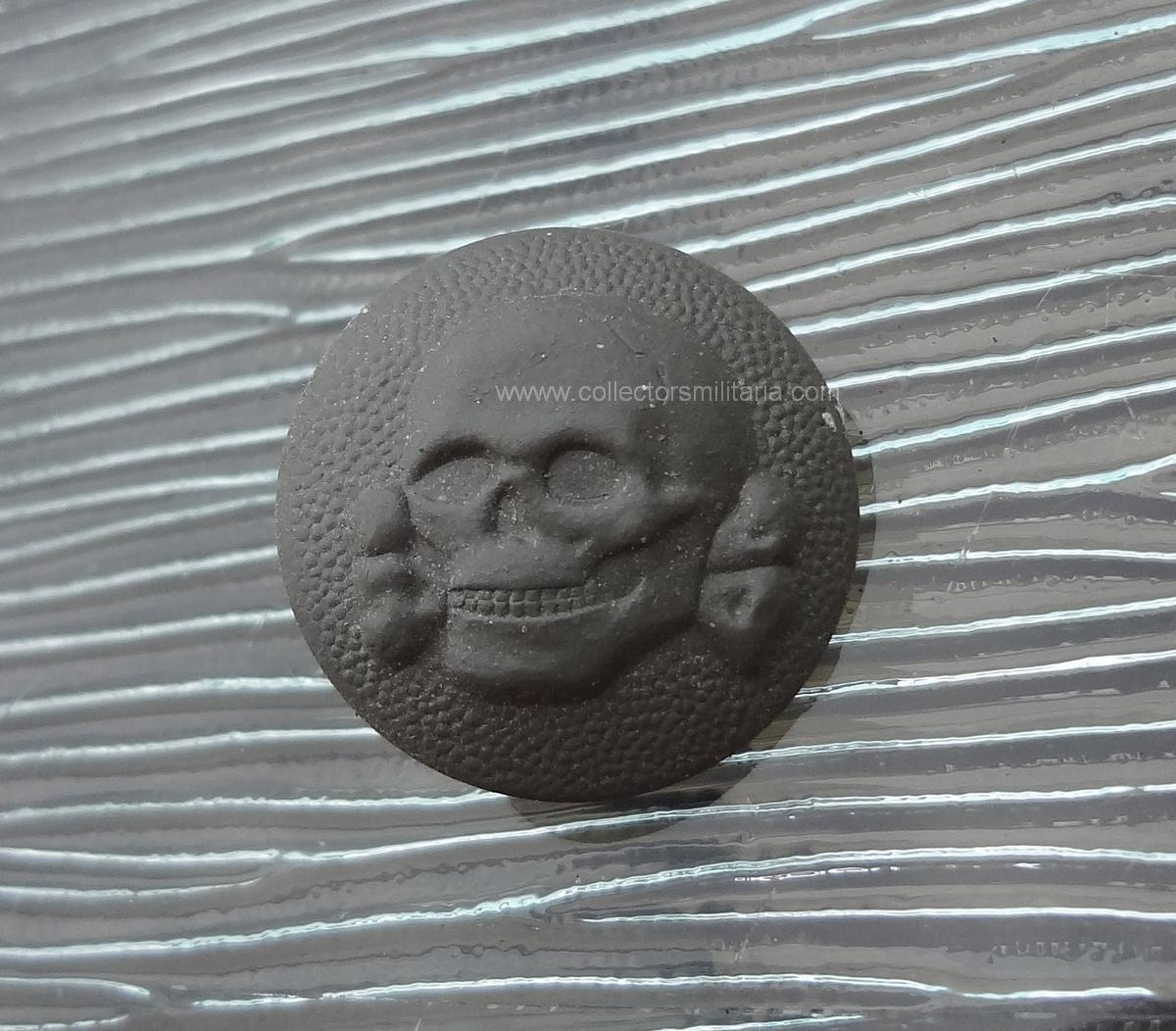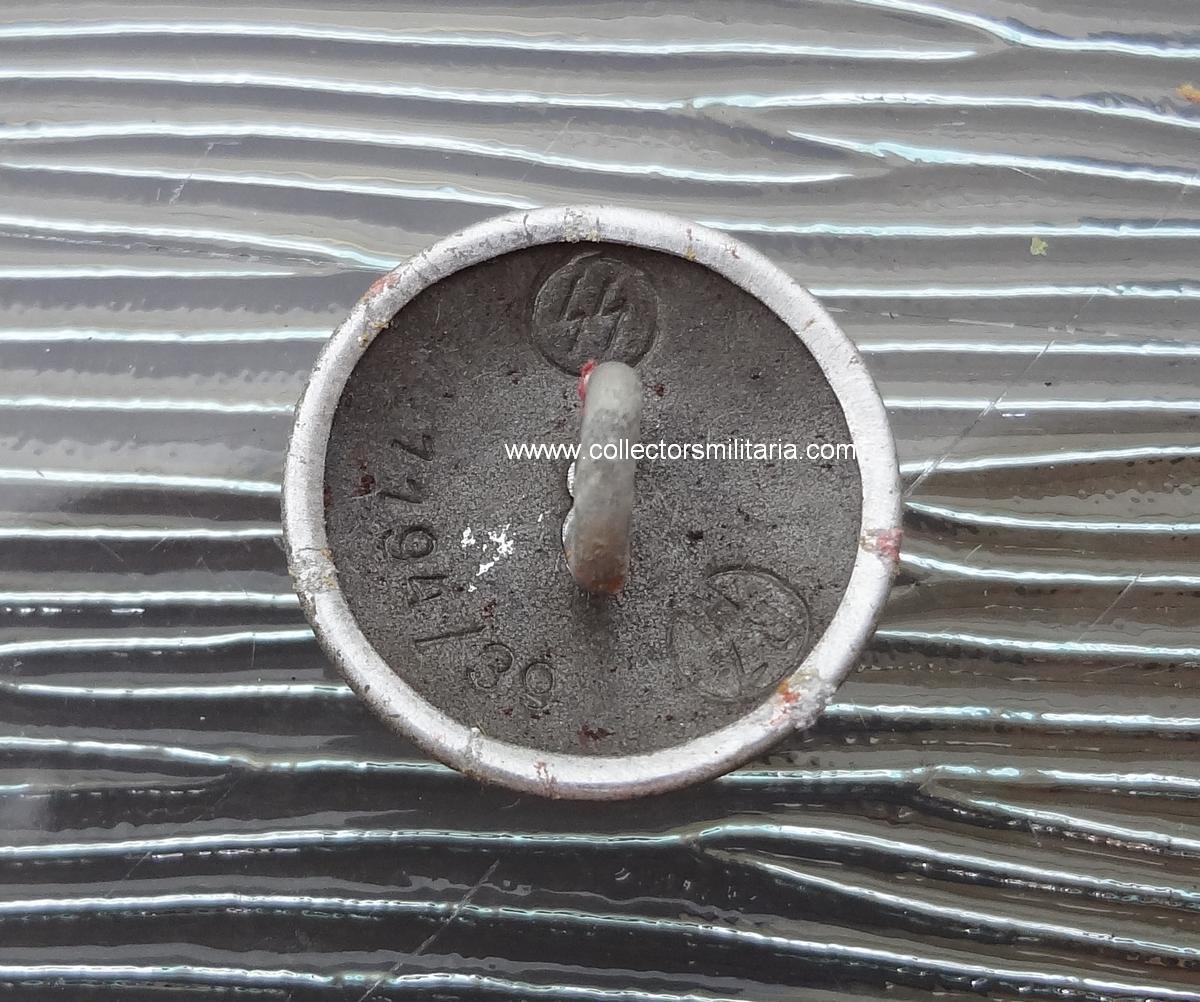 Almost 2 full cards of TK buttons liberated from Dachau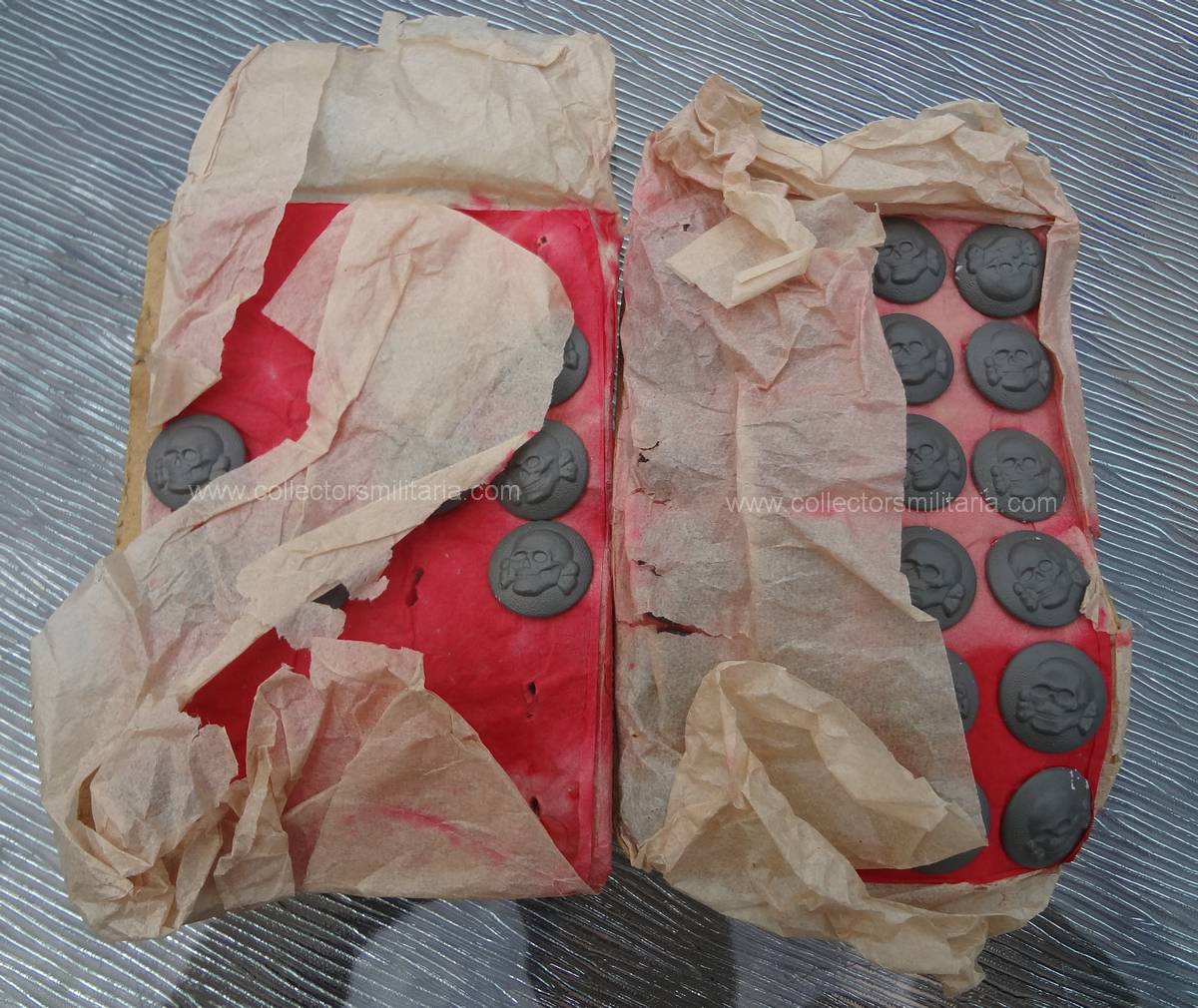 SS-Verfügungstruppe Knopf für das Mannschaftsschiffchen Nickelausführung mit Totenkopf. Auf der Rückseite gestempelt "SS 1194/39 RZM".