A Nice RZM Tagged Flatwire Bevo SS Runic Collar Tab
A very nice flat wire bevo ss runic tab with RZM tag. This tab came with a small grouping from the son of the WWII vet that brought it home. It comes with a copy of the vets discharge papers.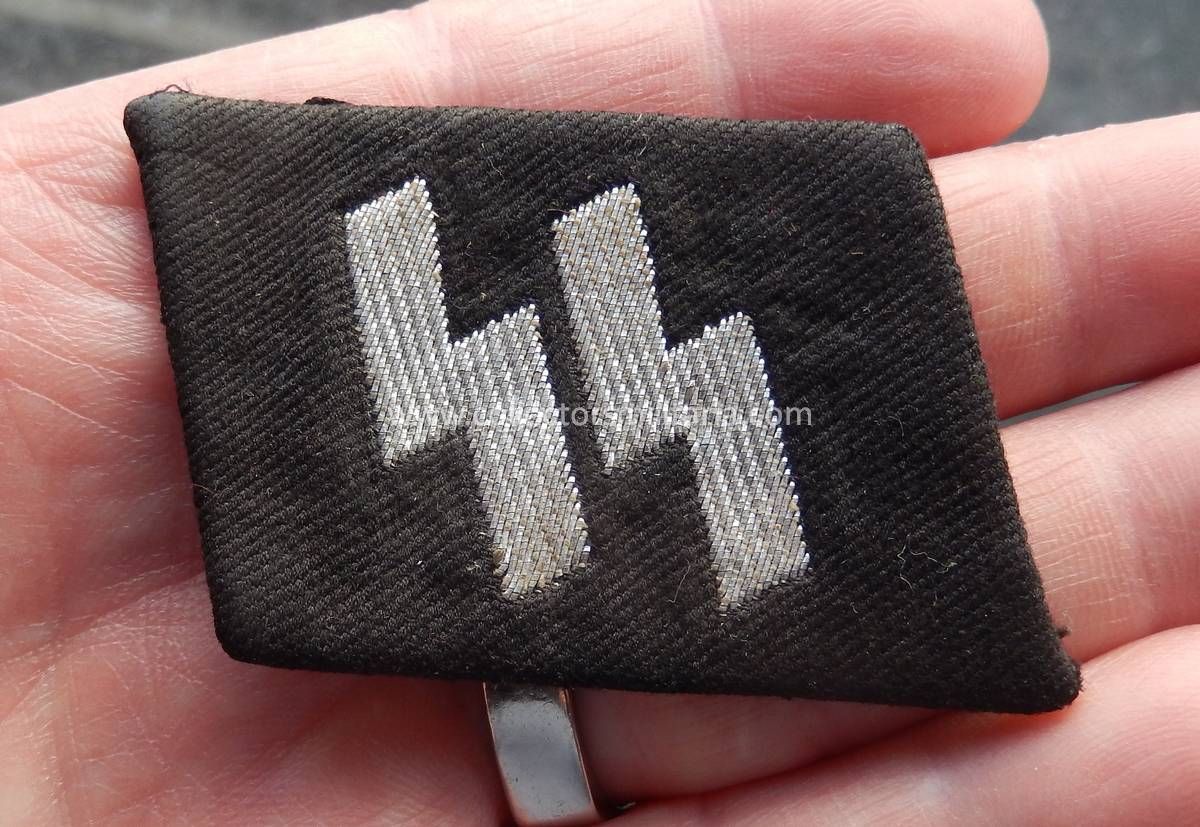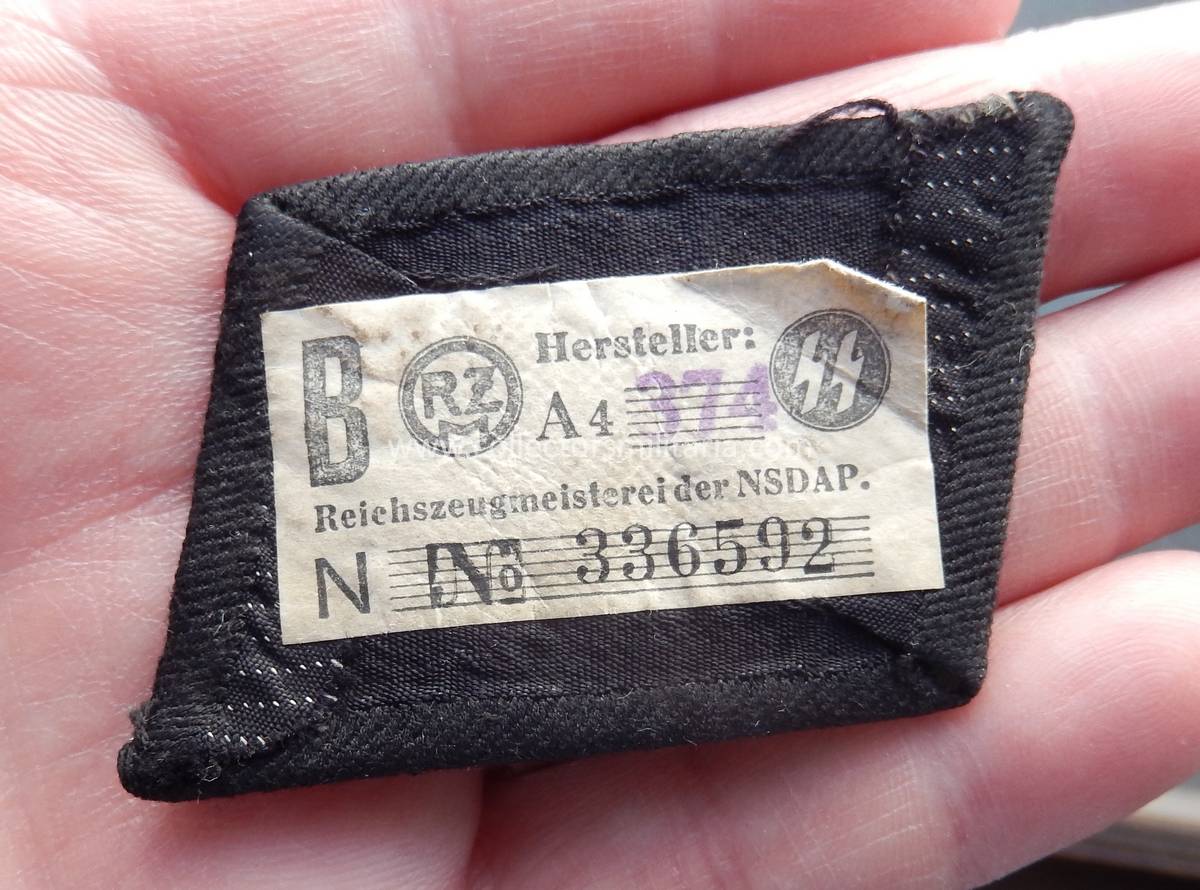 Photo of the full grouping!