A Named Allgemeine SS NCO Visor
A nice named Allgemeine SS NCO visor. This is an early RZM ss visor with a second pattern skull and political eagle. It has the owners name and standarte under the sweat shield on the inside. His name was Johann Weiss of Standarte Germania. I did find a ss man by the name of Johann Weiss who was a guard at KZ Majdanek. He was tried and sentenced to death then his sentence was commuted to 10 years. I'm not sure if this is the same guy though. This visor will be a great research project.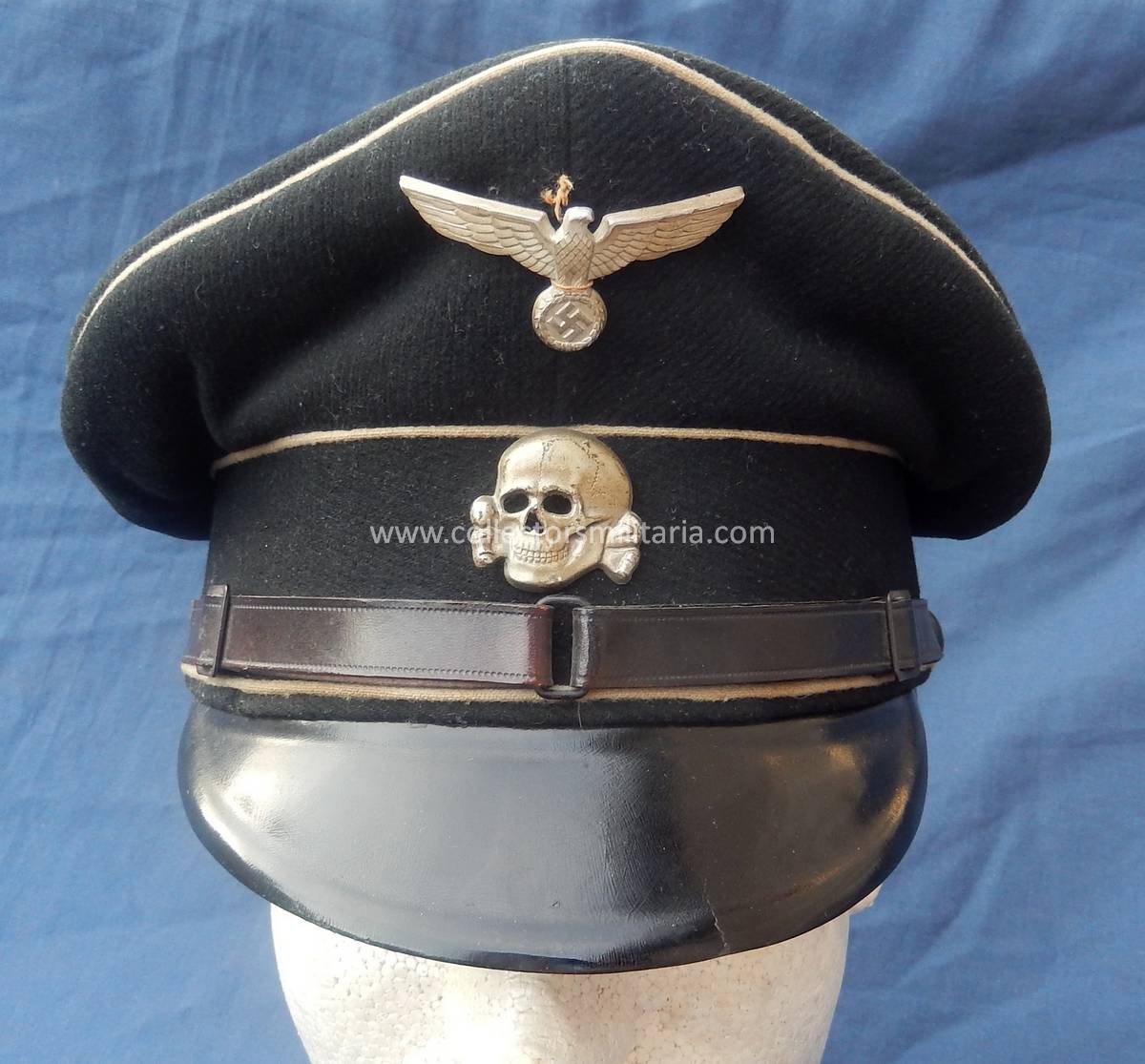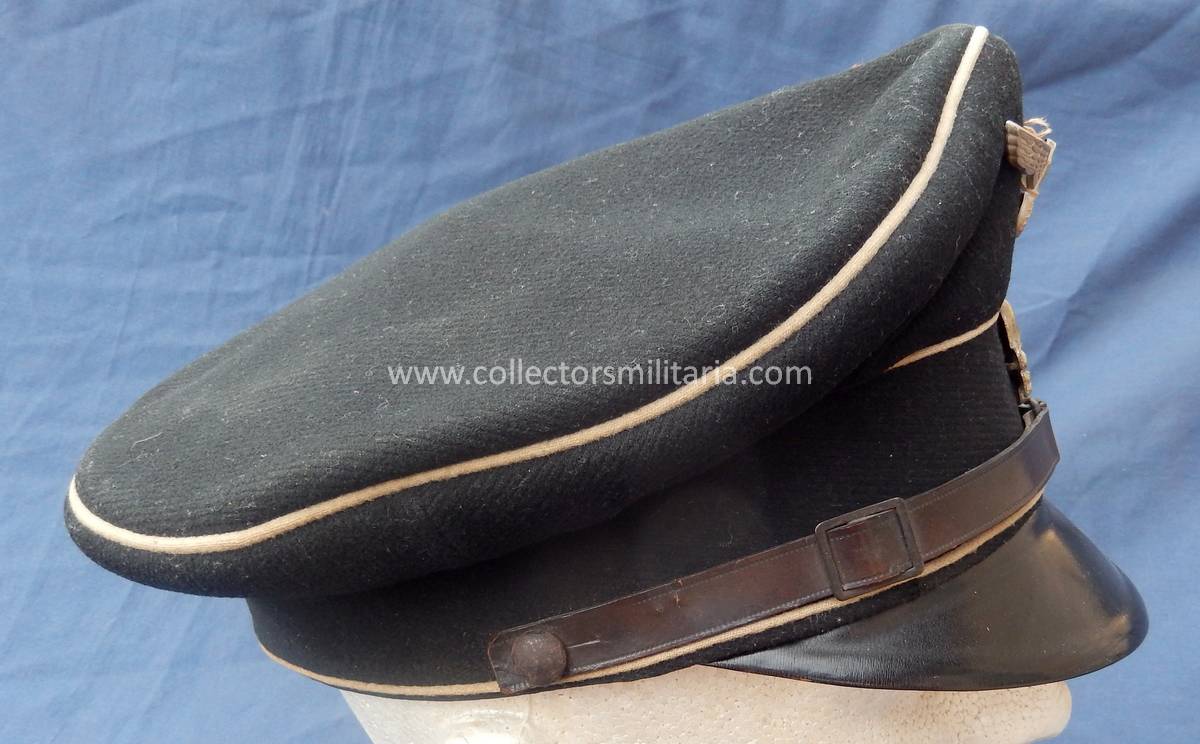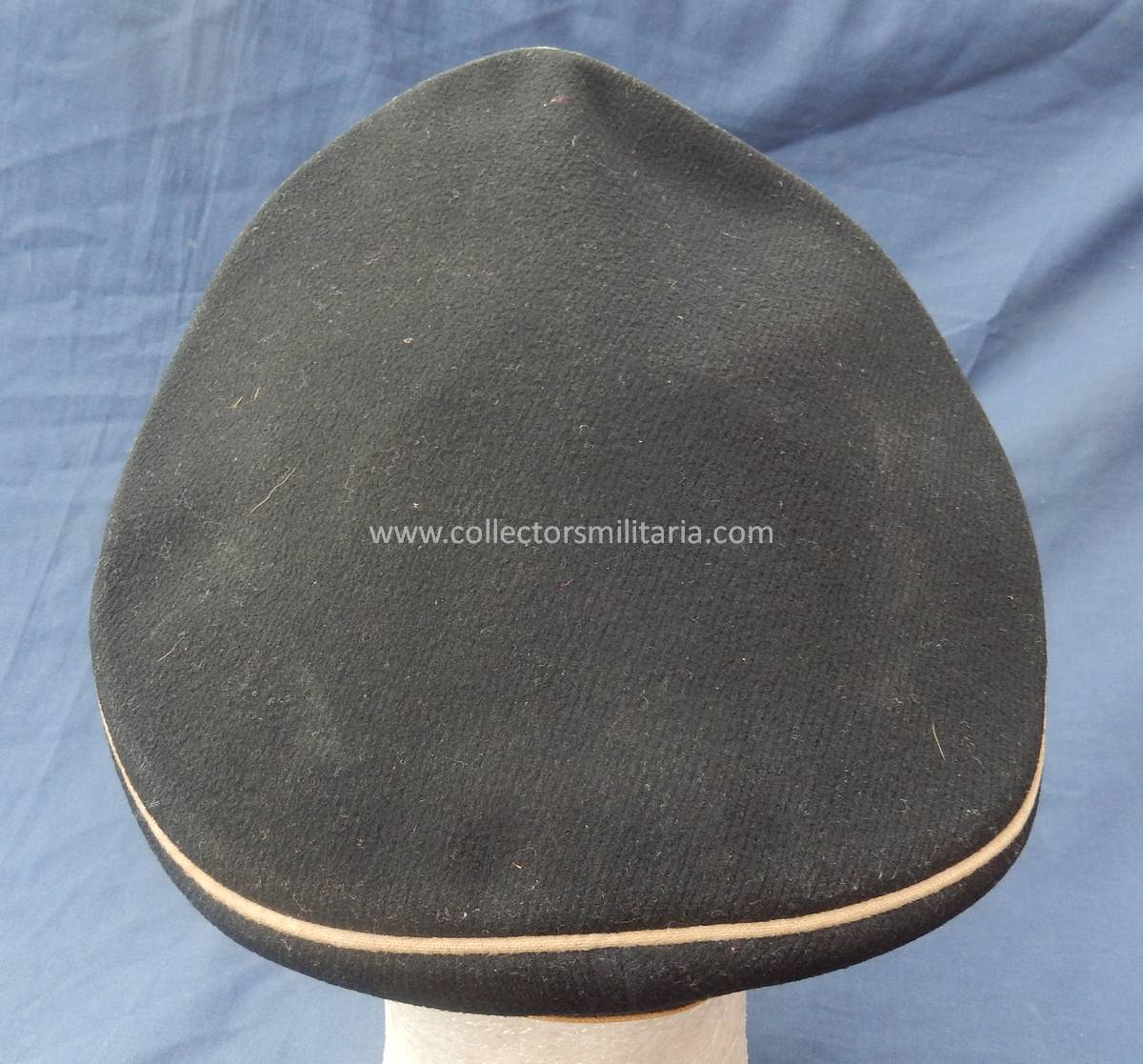 Sorry My lens had a smudge on it!